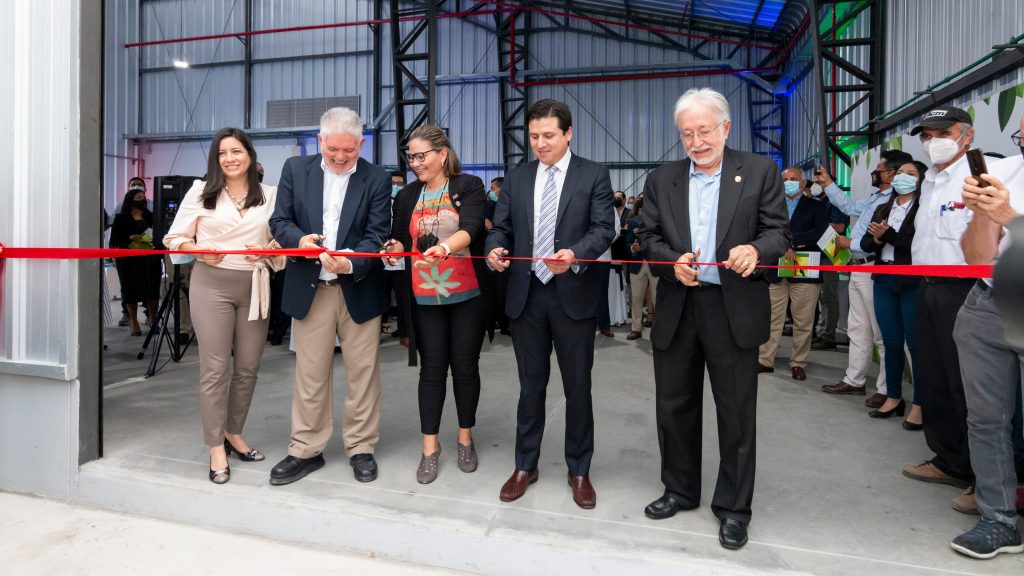 The animal feed industry in Ecuador and the region is taking a sustainable and innovative turn with a comprehensive green project, marked by the inauguration of the Bioconversion S.A. industrial plant on Wednesday, December 1st. The plant will produce an alternative for animal feed based on the utilization of agro-industrial waste, the cultivation of the Black Soldier Fly known as Hermetia Illucens, and its conversion into protein and fertilizer.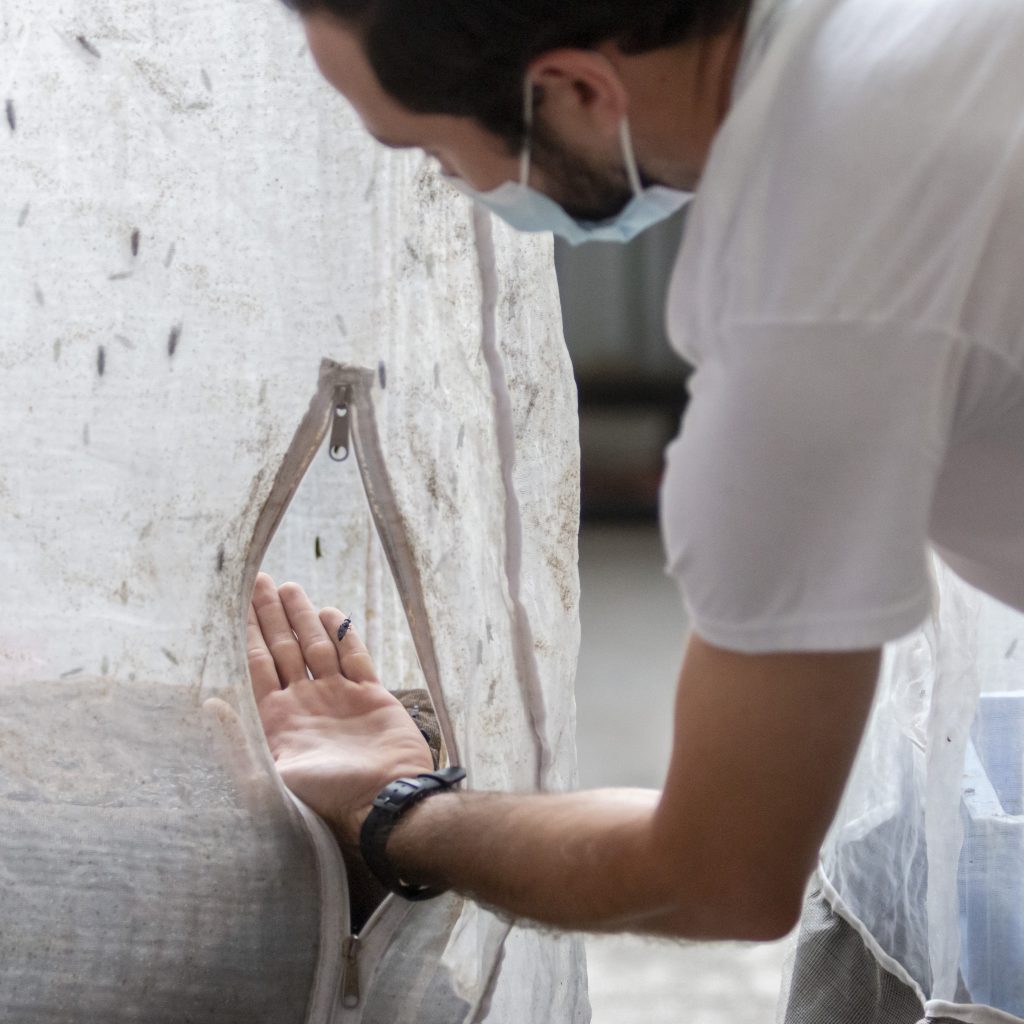 Bioconversion S.A. will be the first company at ZEDE del Litoral and will industrially produce insect protein meal. This high-nutrition product (45% protein and 26% fat) becomes a sustainable alternative to traditional protein sources such as fish meal and plant-based meals.
This product promotes circular economy principles by utilizing organic waste from the agro-industry that would otherwise end up in landfills, causing negative impacts on the environment and the country's economy. Agro-industrial waste is used for feeding the larvae of this fly, which are then processed into meal. The plant will also produce another product, organic fertilizer rich in various nutrients for the agricultural sector. By introducing this innovative concept of Insect Protein Meal, overfishing and deforestation can be mitigated, among other benefits, as it serves as a substitute and/or complement to these traditional animal feed sources. For instance, while up to 2,000,000 pounds of insect protein can be produced in one hectare, the same space can only yield up to 1,500 pounds of soy protein and up to 192 pounds of meat protein.
The Bioconversion S.A. industrial plant, covers 2,700 square meters, and is designed to process 14,500 metric tons of organic material per year, converting them into 1,200 metric tons of insect protein meal and 5,000 metric tons of organic fertilizer annually, contributing to the growth of the country's productive sector.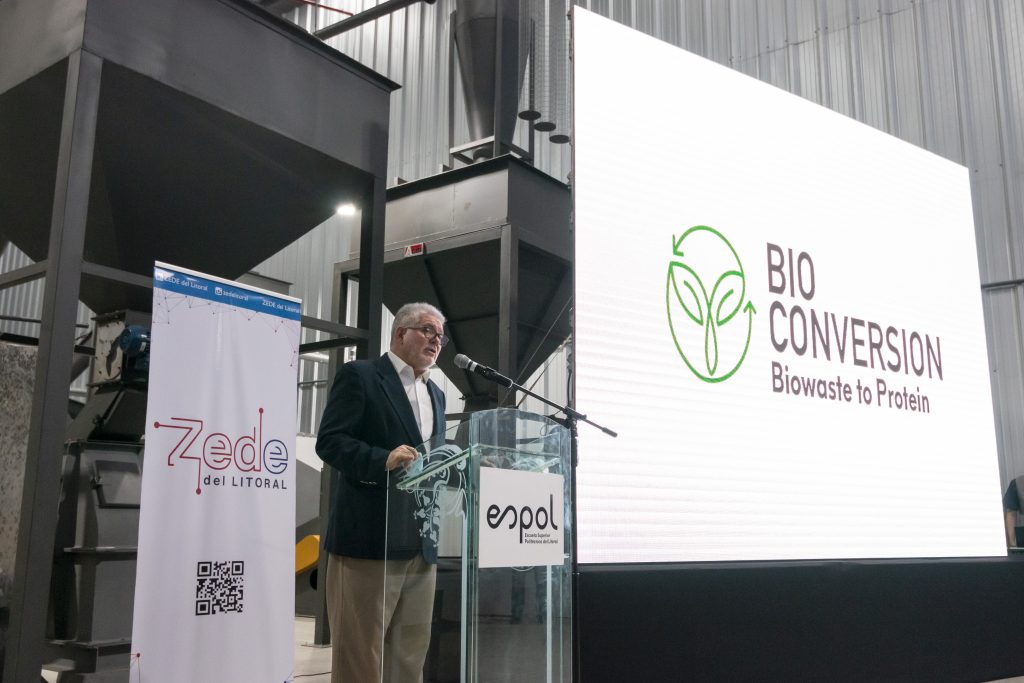 According to Bioconversion, the potential for the insect protein and fertilizer industry in the Guayaquil area could involve processing 1,460,000 metric tons of non-hazardous organic waste per year, turning them into 73,000 tons of insect protein meal as input for balanced animal feed, and 505,000 tons of organic fertilizer for organic agriculture. This potential could mean approximately $146 million in annual sales, around 2,000 new job opportunities, and a new investment in infrastructure and equipment worth $120 million. Bioconversion anticipates that the insect protein and fertilizer industry will reach its full potential in the next 10 years, providing a new, secure use for organic waste and contributing to the United Nations Sustainable Development Goals.